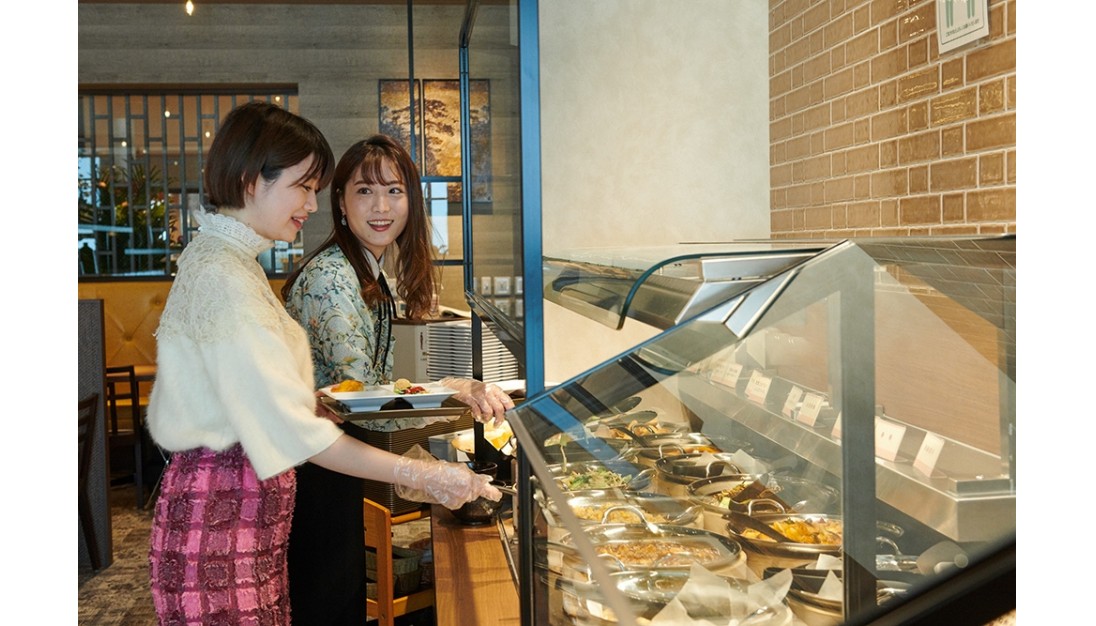 Midosuji dining which opened in 13F of Shinsaibashi PARCO on Thursday, January 21. Kanto and ten well-known stores of Kansai gather and can enjoy "taste" of various genres from Japanese dishes to western dishes, Chinese food, cafe. In restaurant floor where such an undecisiveness was inevitable, we tried popular gourmet of each shop! Then we introduce 5 stores of the first part. Let alone errand, is usually good to reward DAY, is various; "is delicious!" But, it is array.
Text & Edit

Akihiro Maede
Model

Ai Kishi, Mai Yokoyama
Creative Direction

caruta creative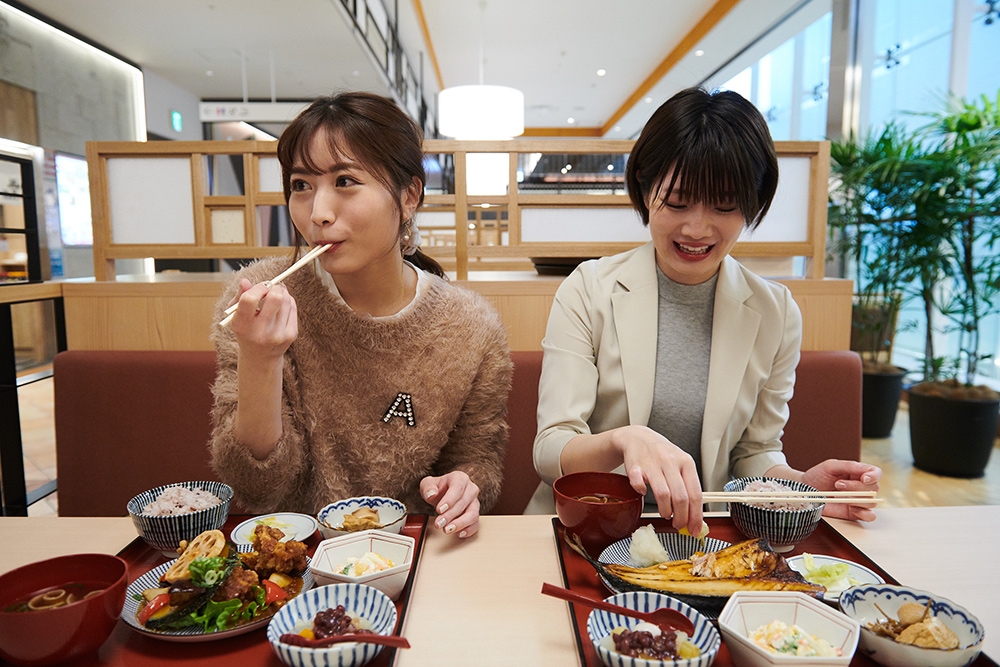 We want to eat set meal of person of Obanzai blessing dining sumibi helmet sea & careful selection material every day!
Set meal of burning hot rice and careful selection material that we cooked first branches of the whole country and this which is in Kamado is pride. It is "the second dining table" which we want to rush into day and night because it is healthy-oriented taste cooked carefully.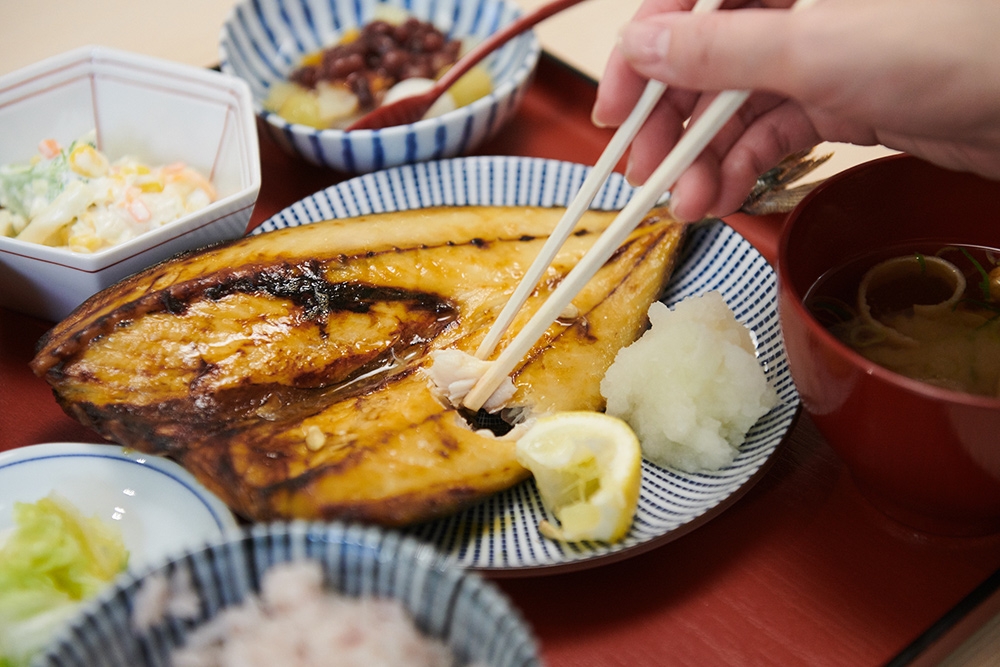 By "crispy baking, the body of mackerel is fluffy with Jushi! One which there is not is glad of a sense of guilt even if he/she has enough as size to protrude from dish is fish after satisfaction is high"
"Salty-sweet deep-fried chicken is boryumi, and vegetables are plentiful, too! Rice is available with 15 grain and is gentle consideration for girl worried about calories-in day and night"
In addition to "rice, miso soup, small dish, as for us, stomach has been completely caught without putting as there was to dessert of mitsumame"