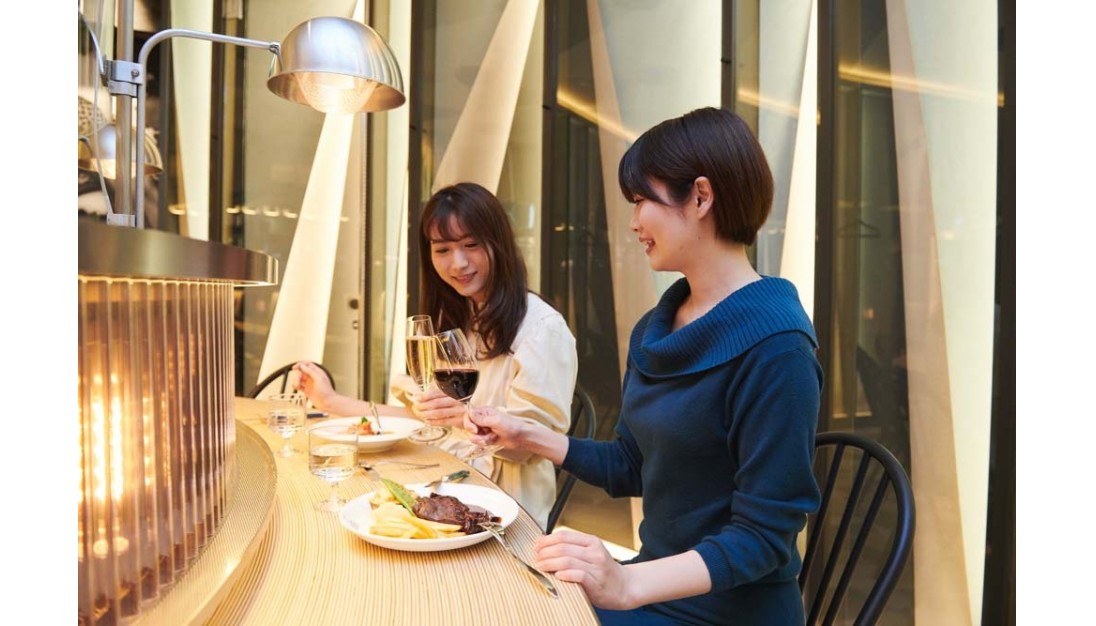 Midosuji dining which opened in 13F of Shinsaibashi PARCO on Thursday, January 21. Kanto and ten well-known stores of Kansai gather and can enjoy "taste" of various genres from Japanese dishes to western dishes, Chinese food, cafe. In restaurant floor where such an undecisiveness was inevitable, we tried popular gourmet of each shop! Then we introduce 5 stores of the latter part. Special "delicious!" odozo which is usable for girls-only gathering day and night in various scenes on date.
Text & Edit

Akihiro Maede
Model

Ai Kishi, Mai Yokoyama
Creative Direction

caruta creative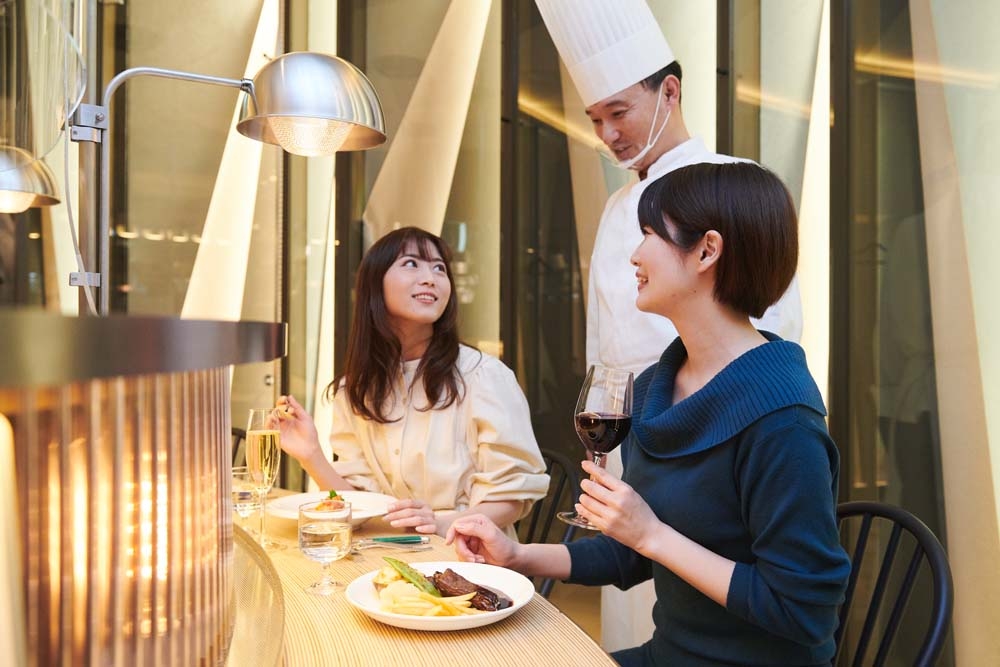 New business style of ryumieru which continues getting star of Michelin Guide consecutively for 12 years. As we can enjoy theme of main store called "dainty food of vegetables" for bistro sense, anyway, cost performance is high. toto chef of owner "prepare the back menu of ryumieru and dishes not to wind up. Being a pleasure by all means one by one every month in increasing the latest menus. Taste and price and wakuwaku are really great.
The spiny lobster half of the body! Watari crab with potato sauce maderu of chilled bisque soup "and bavettosuteki 160 g three kinds of beef which we finished with vegetables. As for the powerful set, 5,500 yen are usually open memory this "do plastic" (two dishes); only just to 4,620 yen! There is half portion, too.

"Spiny lobster is muscular and is too happy texture. High point for girl in being aftertaste assari as soup of Watari crab is thick, but taste of vegetables works"
"We can thoroughly enjoy beef a whole bunch and, anyway, are the volume perfect score! And though it is crisp, as for the surface, the inside is soft further hiki kitatatekurerundesu for appetite sweet sauce with sweet smell"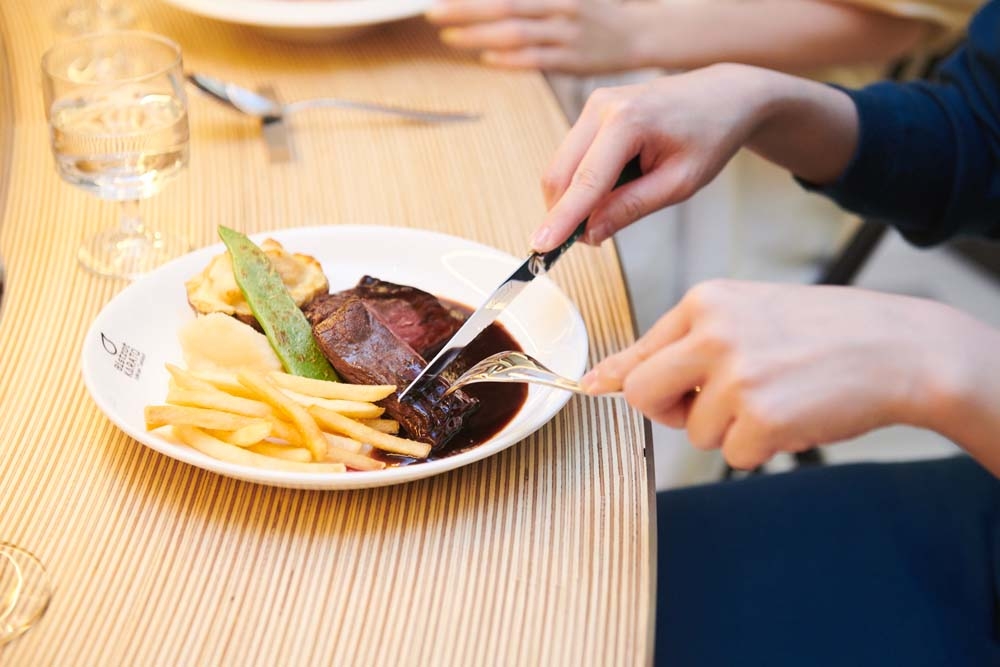 Not only "dinner but also lunch seems to be able to spend satisfying time because we can enjoy wine and champagne by glass casually!"