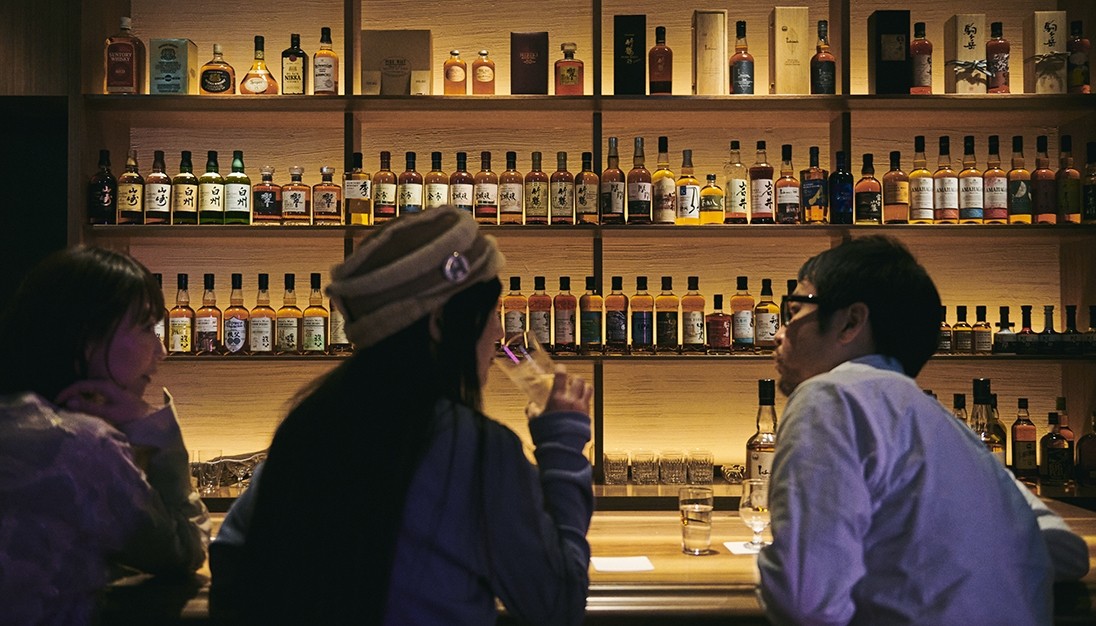 "Shinsaibashi neon restaurant town" which opened in the second floor of Shinsaibashi PARCO under the ground at the ready. In underground that showy neon colors according to the name, all 25 stores including the first branches of the whole country link the eaves in a row. It is said that there is habit in that this time saying that we have you confirm in official WEB site of Shinsaibashi PARCO, or too individual store lineup picks up 5 stores running on original line! We had eldest daughter megusanto third daughter konohasan of siomai sisters who pushed on for the spread of siomai activity, Yuya of bar tide pool of back Namba infiltrate. Then is deep in various meanings; drink, and is tour start!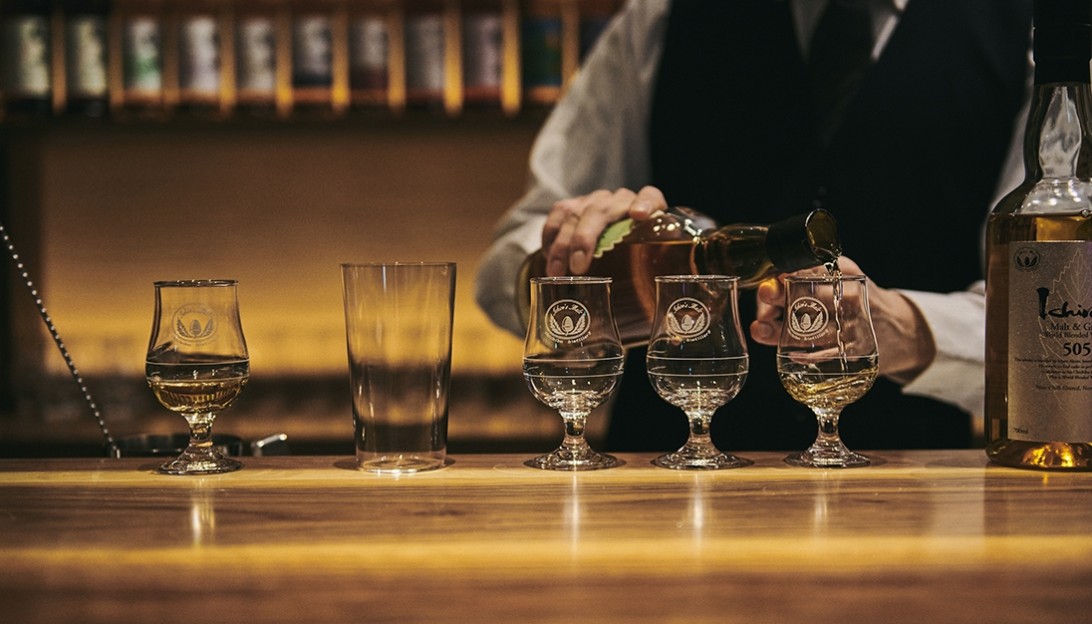 Japanease Craft Whisky Bar COMMON
In Shinsaibashi neon restaurant street where shop which there is habit in is even on, it is this that can spend time of unhurried adult. Authentic bar targeted at whiskey is existence of oasis of the most this floor.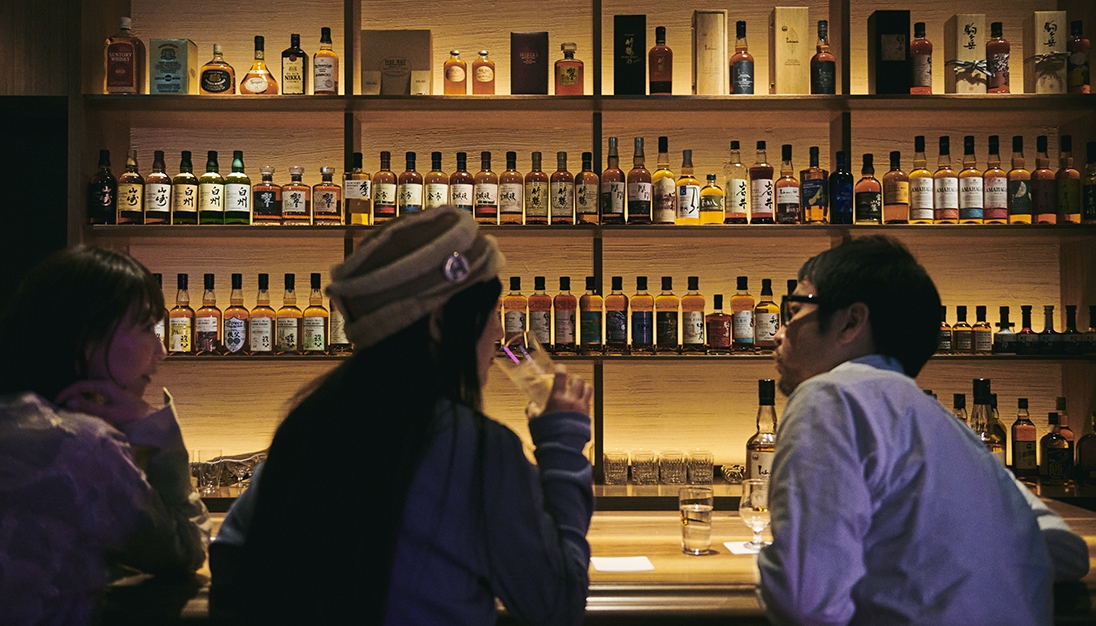 It is MATSUMOTO of bartender that says, "it is shop with all thought that we want to spread true Japanese whiskey while various whiskey is sold". We can enjoy few special taste elsewhere simply because it is Japanese whiskey of small scale, small quantity production. Lineup as we shrink without thinking kitoiuyuuyasammo which whiskey likes very much "to be surprising for this assortment of goods!" is right the best part itself.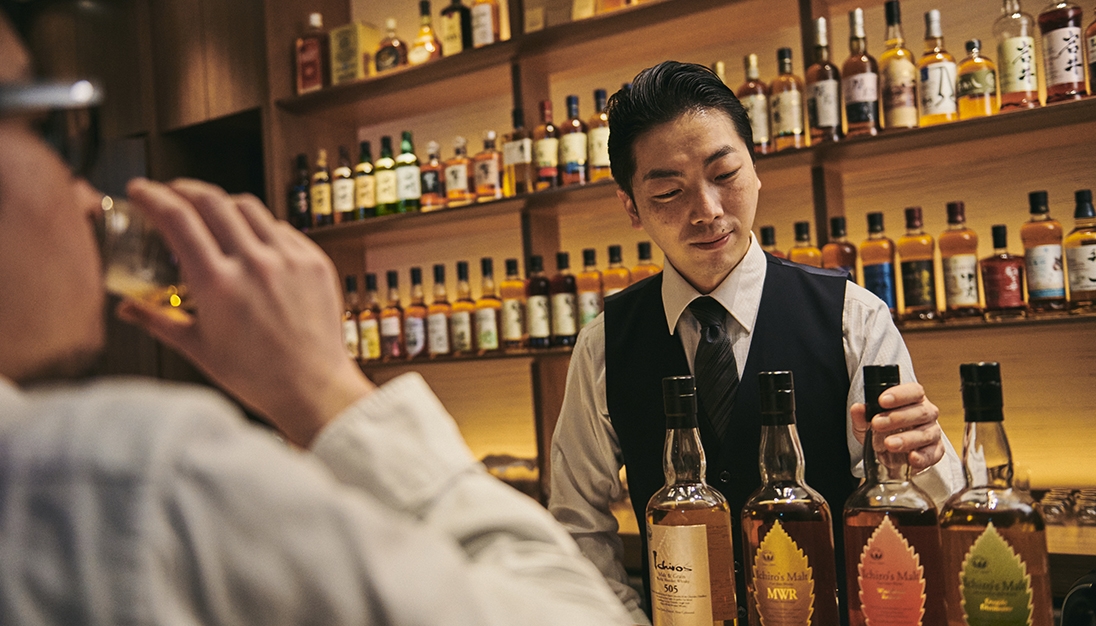 Enjoy drink 880 yen (tax-included) ..., table charge 550 yen (tax-included).
Compare by what Yuya ordered from drinking world Bullen dead; three kinds of sets. As we can enjoy white label of Ichiro's malt, world whiskey AO of Suntory, three kinds of Nikka session by straight or toha chair up, half-shot, it is menu to recommend of *in if we like whiskey.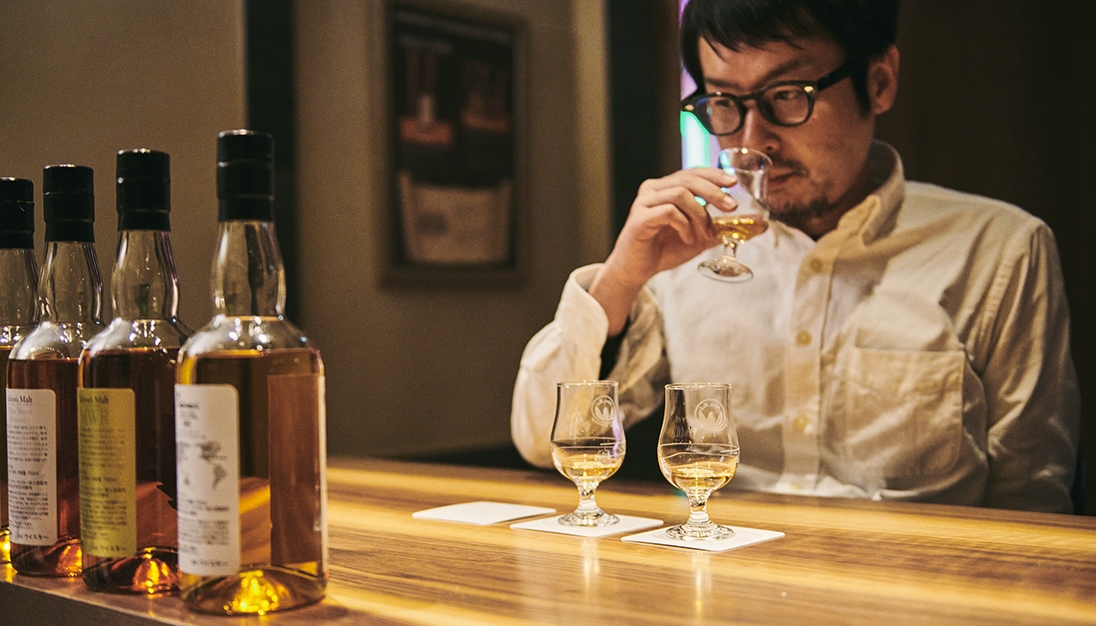 Compare by drinking world Bullen dead; set three kinds 1,650 yen (tax-included).
It is cheese from Norway called the suki queen that wants to taste with such a whiskey and liquor! It is completely caramel visually, but sweetness such as caramel is in taste, and mariaju with liquor is outstanding, too. "There is value to certainly eat in this cheese! If cheese is not said, we do not really understand, tokonohasan. As women's reputation is considerably high, please order.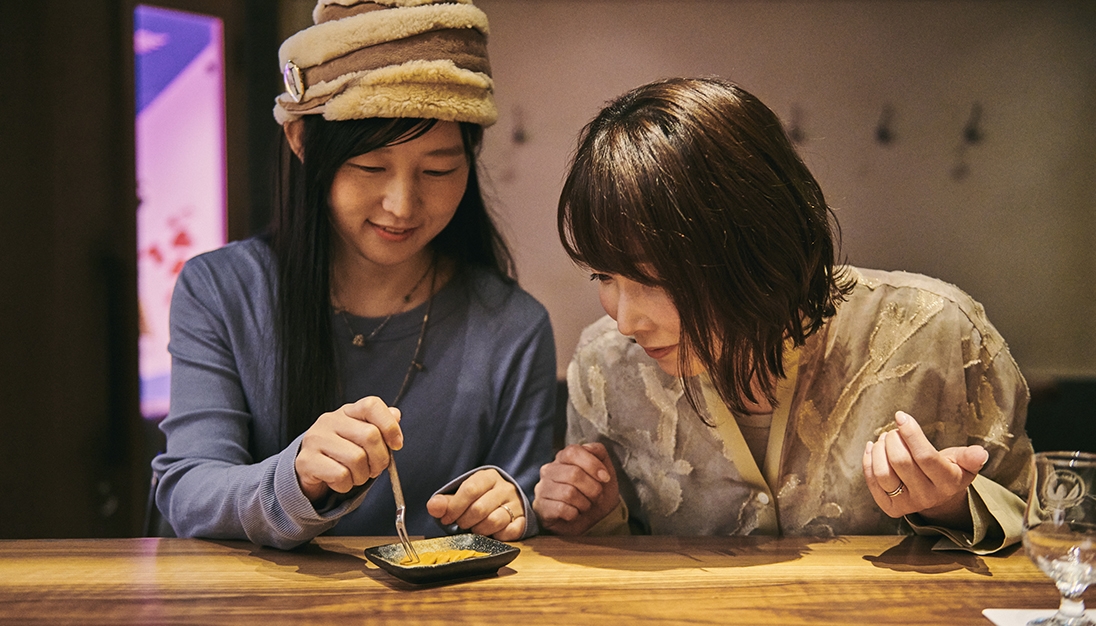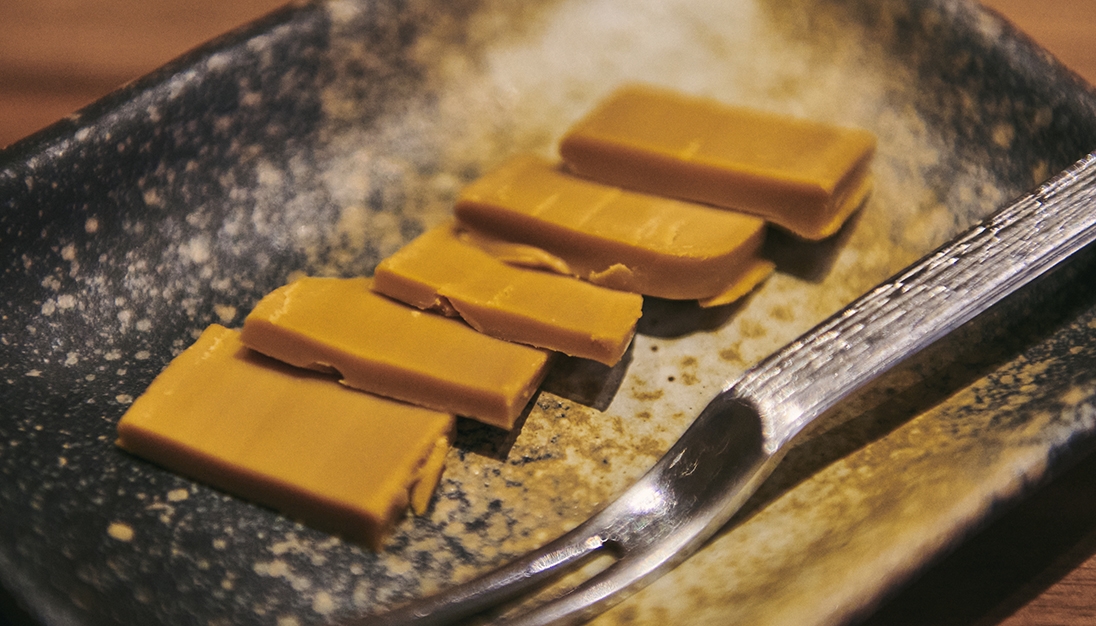 As for the person to be slightly weak in whiskey relief! Main is whiskey, but can just enjoy this authentic atmosphere well as Sinn and liqueur-based liquor are prepared for. In addition, as, including Matsumoto, bartender having a profound knowledge to liquor stands by, "eye opening in whiskey here!" What thing is story that can be enough, too.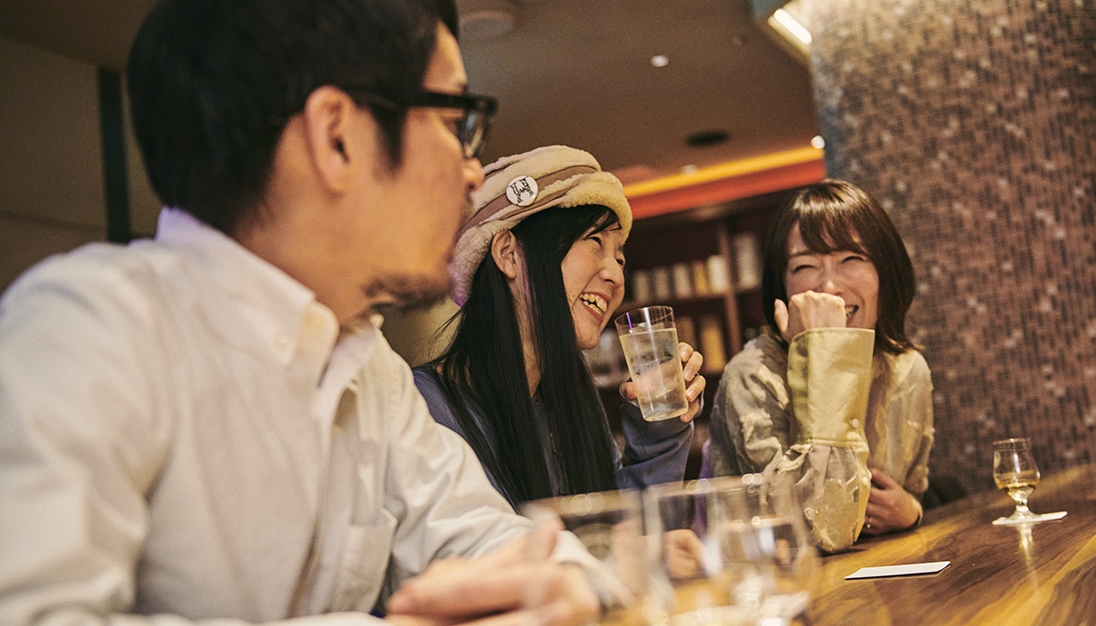 In the section where various whiskey bottles form a line in shop innermost. There is that we drink slowly at counter, but has a long talk with bartender while sometimes taking bottle in hand. It thinks of kokonaradehadato that occupation deepening such a judgment is made.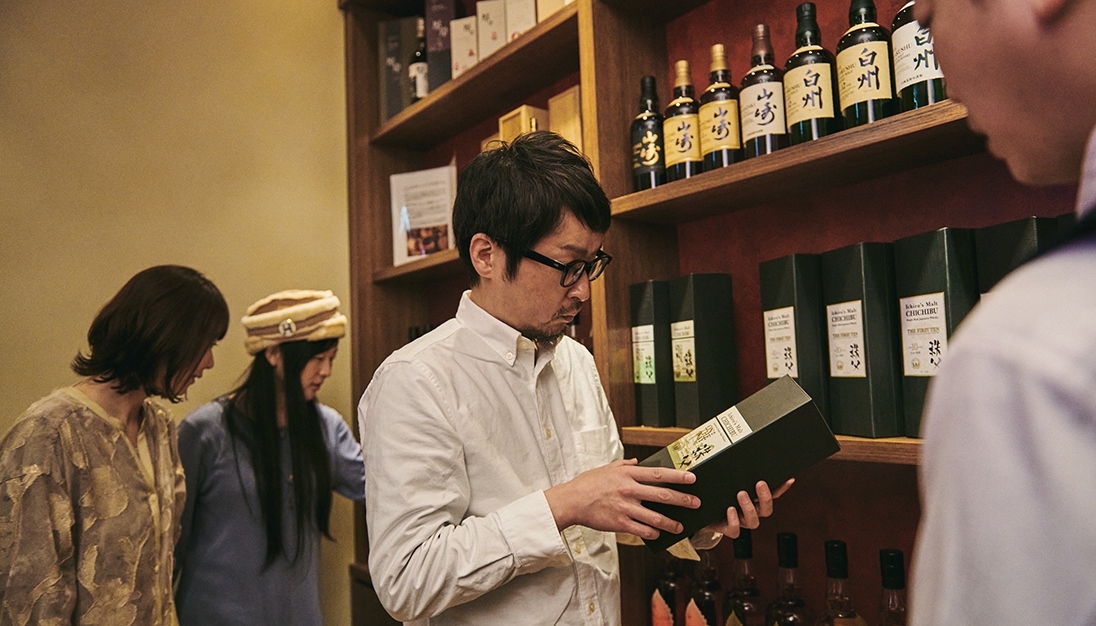 Japanease Craft Whisky Bar COMMON
TEL.06-6786-8787